EMV EQUIPMENT PROVIDED BY SECURE CARD SERVICES
Ingenico Desk 3500 – All Today's Ways to Get Paid
Process Visa, MasterCard, Discover, and American Express with a FREE terminal.
Accept Apple Pay (and other contactless payments), EMV chip cards and magstrip cards. You won't miss a sale, and you won't have liability for fraudulent credit cards by accepting chip cards.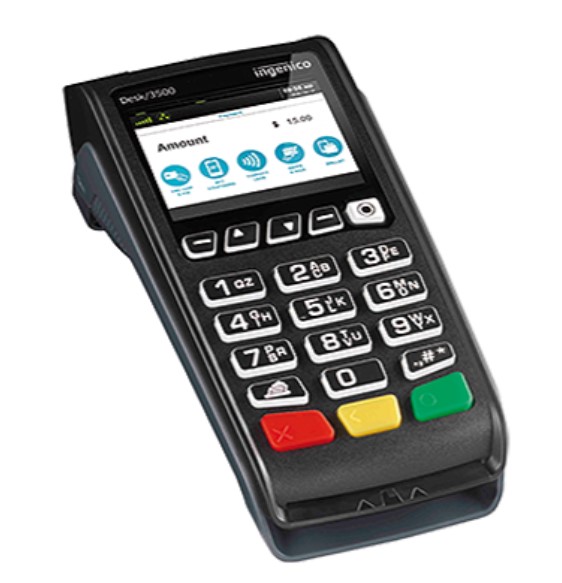 Desk 3500
WIRELESS EQUIPMENT
Secure Card Services offers more than traditional credit card processing terminals. We can also open your business up to a new world of customers with our mobile processing solutions.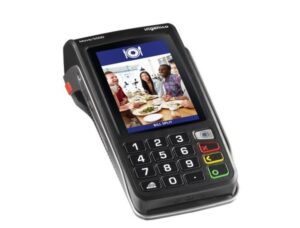 Move 5000
Wireless and Mobile Terminals
Ingenico Move 5000 Terminal
Trusted by millions of merchants, the Move 5000 enables small businesses to accept all payment types, including EMV chip cards, magstripe cards and NFC payments completely mobile. The slim design takes minimal counter space, features a receipt printer with a large payment roll, and superior 4G wireless connection.

PayAnywhere Mobile Card Reader
Take Payments with Your Smartphone or Tablet
With our PayAnywhere card swipe device you can turn your smart phone into a secure credit card terminal. You'll be free to make the sale no matter where you are, opening your business up to a new world of customers. This free mobile credit card reader directly connects to your device, and free payment processing software is included.
Get real-time authorization for swiped and keyed transactions
Use Signature Capture on touchscreen devices
Email receipts to your customers
Check transaction history and reports on your phone or online.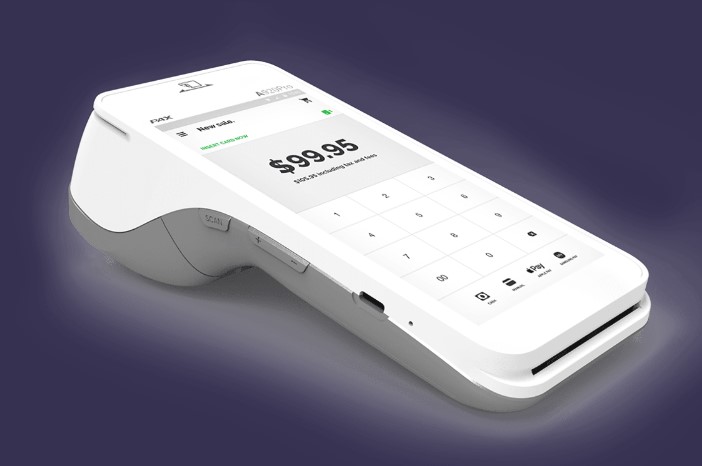 Smart Terminal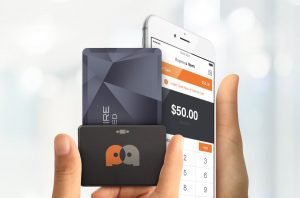 PayAnywhere
Online Processing
Our secure, web-based terminal solutions enable you to expand your business by accepting and managing customer payments when an actual payment card is not present.
Virtual Terminal: Authorize process and manage mail or phone credit card payments from any computer.
Recurring Billing: Bill customers, charge cards and process payments securely on a scheduled, automatic basis.
Hosted Pay Page: Sell your products online quickly and securely through a hosted pay page connected to your website.
e-commerce: Accept and integrate payments online from your website shopping cart.